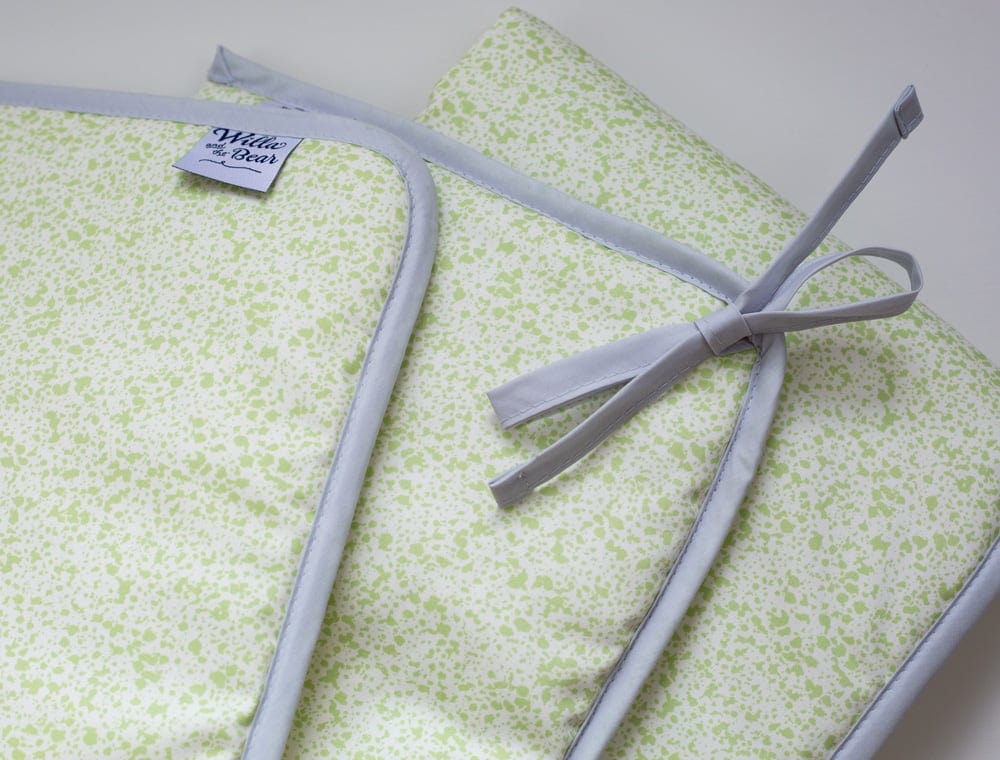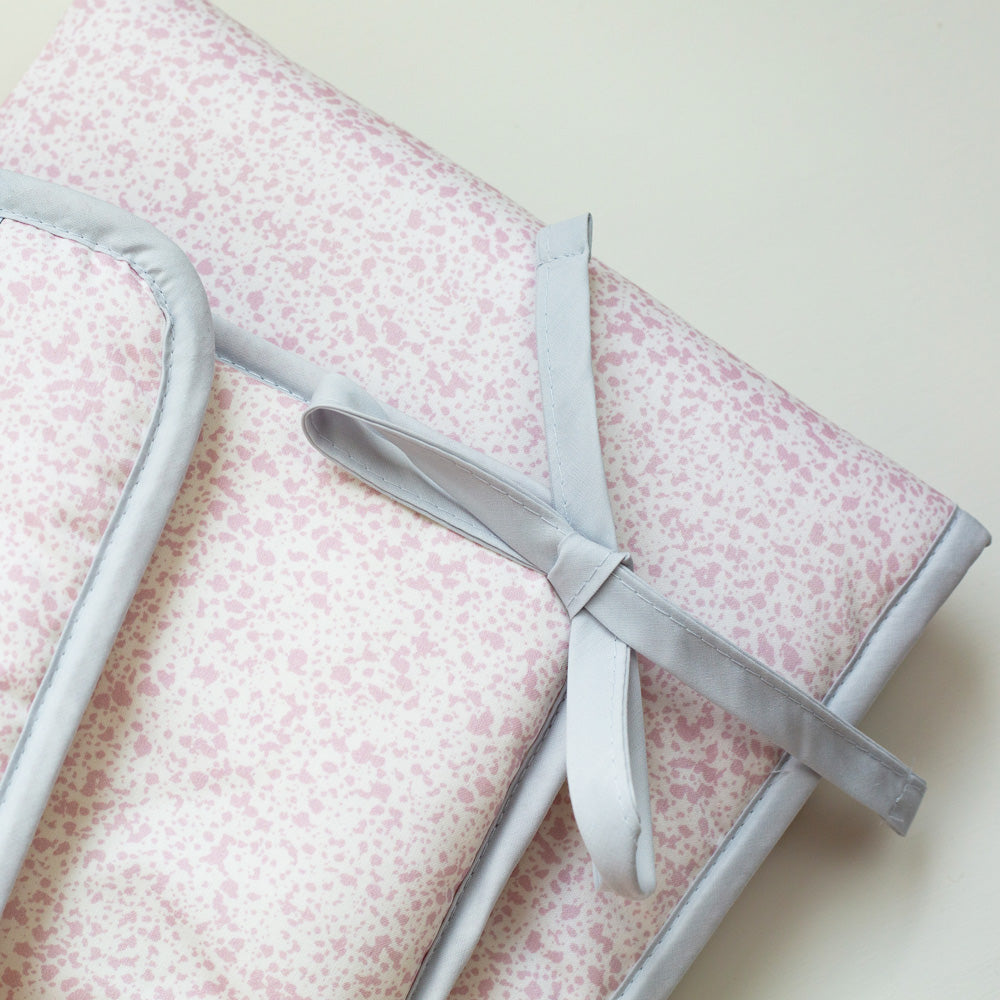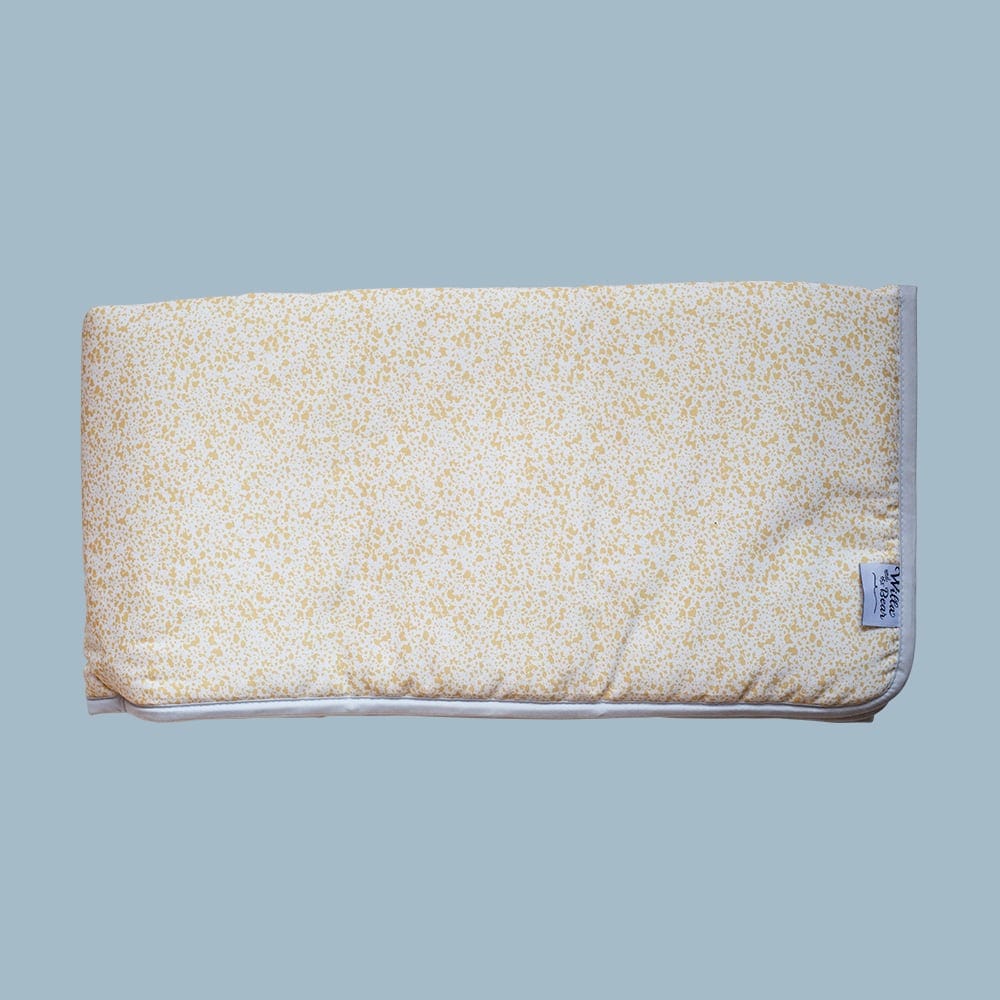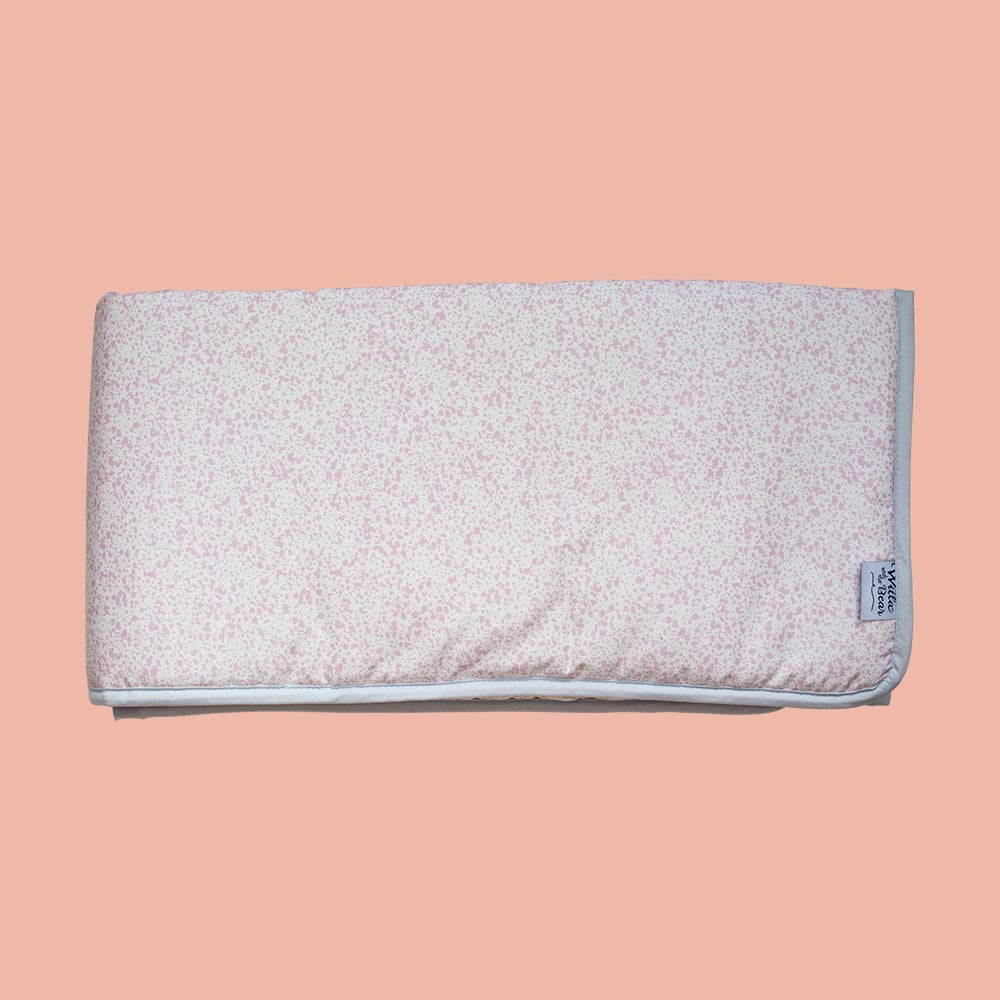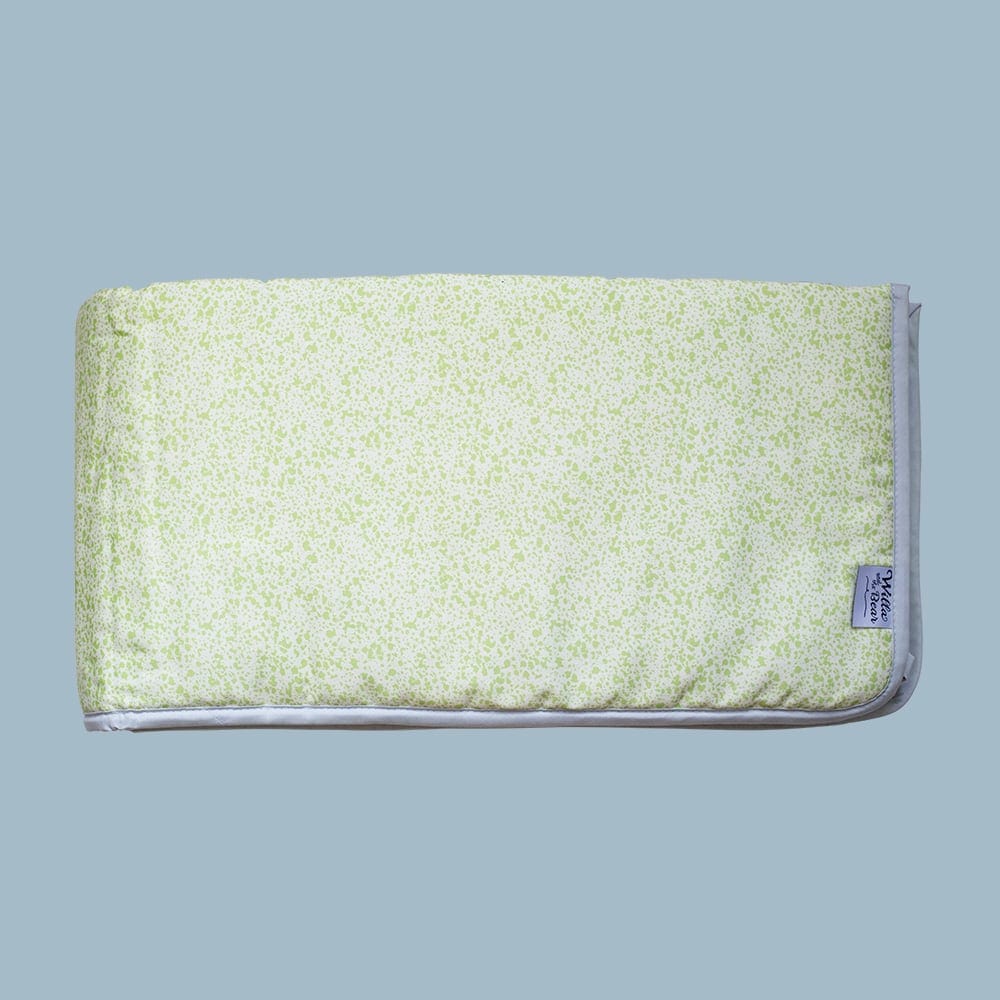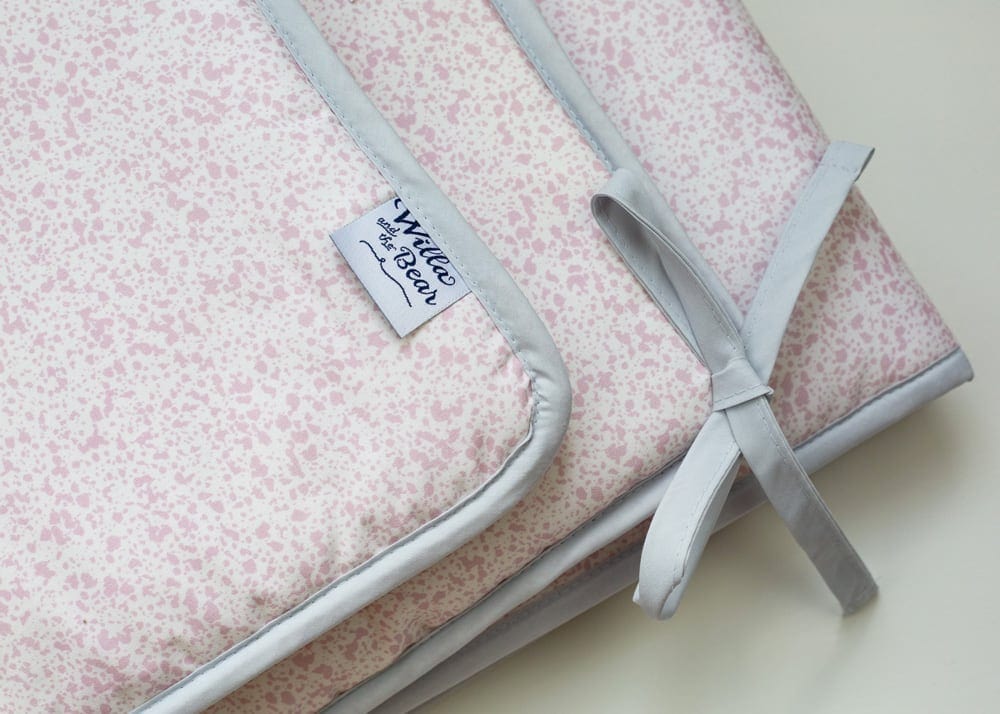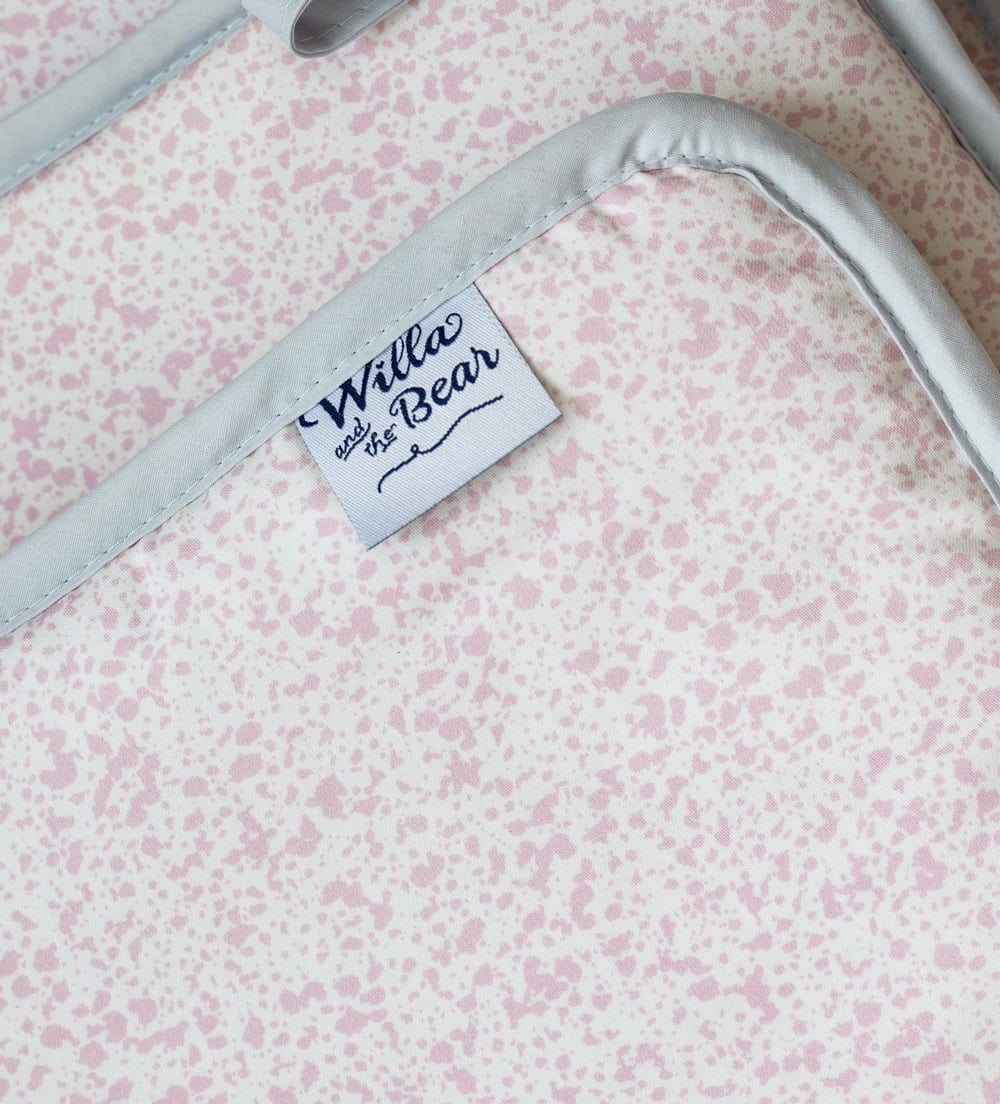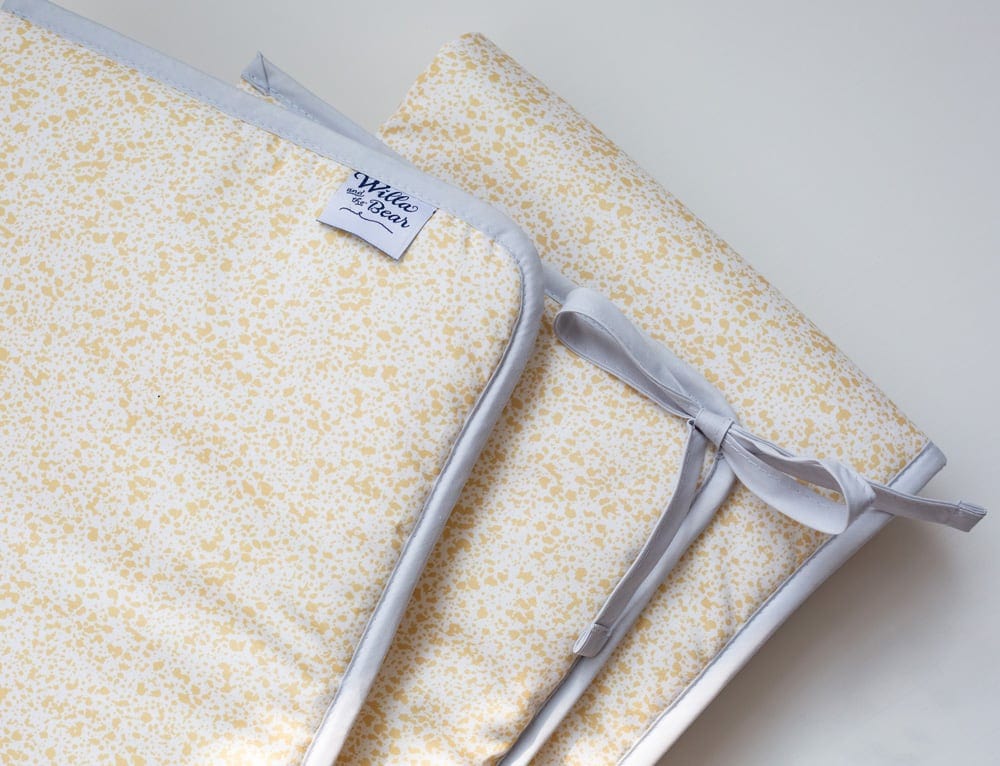 Our Speckle print cot bumpers are designed to fit perfectly around half a standard UK cot. Printed on the finest cotton and filled with non-allergenic hollow fibre padding, they are light and breathable yet provide enough cushioning to prevent knocks. Our bumpers are easy to attach to a cot with little ties in a soft grey tape to match the binding.
Good to know
Our cot bumpers are 25cm high - carefully designed to be tall enough to provide effective cushioning yet not so high that it's difficult to see your little one over the top!
The total length of the bumper is 205 cm
FAQs
Can these quilts be machine washed! Yep - pop them in the machine at 30 degrees
Do you have any other pieces in the Speckle print to coordinate with the bumpers? Yep! Our Cot Quilts are made in exactly the same fabrics as the bumpers so make a lovely matching set.
Would you recommend bumpers as a new baby gift? Absolutely - they are a really handy thing to have as soon as little ones move into a cot. Some babies are particularly wriggly at night time making bumpers are an absolute essential!
Would you recommend buying a pair of bumpers to go all the way around a cot? We always recommend leaving half of the cot open to allow for easy air flow and visibility.
FAQ
Where are your pieces made?
All of our pieces are made by hand in India or Nepal. We work with small, female-led studios that adhere to strict ethical and environmental policies.
Will I need to gift wrap my order?
We package everything beautifully so that there's no need to gift wrap yourself. This means that you can send your present directly to the lucky recipient!
Do you ship internationally?
Yes! If your shipping destination isn't automatically recognised at the checkout then please get in touch with us at hello@willaandthebear.com
A piece I want to buy is out of stock, will it be coming back?
Unless a piece is a Limited Edition then it will be back! As our collections are produced entirely by hand we order in fairly small batches.
Shipping
Fast shipping
Where possible we process all orders within 24 hours (Monday - Friday) and send 1st class with Royal Mail.
Order tracking
All of our orders are sent 1st class tracked so that you can keep an eye on the status of your delivery.
Get in touch
We're here to help! If you have a question then please drop us an email at hello@willaandthebear.com
About us
We are a small business making lovely things for small people
Willa and The Bear was founded by Hattie in 2014. Mama to Willa, Maud and Gus, Hattie knows a thing or two about the parenting journey and the stuff that helps make life a little bit easier!
We believe in quality and longevity
Every one of our pieces is designed by Hattie in Norfolk and made in small, female run studios in India or Nepal. Shilpa in Jaipur and Rojina in Kathmandu oversee our makers who are all true artisans in their field, block-printing and finishing each item by hand.
Ethical production only
We only use trusted makers and supply chains that operate completely ethically. No mass-produced, anonymous factory settings for us which means that our products are invariably more expensive to produce but we wouldn't have it any other way. We know that our customers appreciate this important part of our manufacturing process too.
The Process
By Hand
Our female-led studios mix our environmentally-friendly dyes entirely by hand...
The Process
Block Printing
Hattie's designs are painstakingly transferred to specially prepared wooden blocks which are then carved by hand. The designs are then printed onto our fabric by skilled artisans who create perfect repeat patterns entirely by eye.